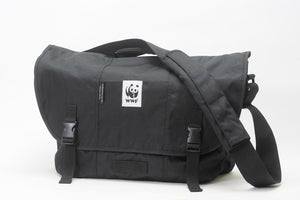 GPET Messenger bag - Large
The bag is made from 100% Post-consumer recycle plastic bottles.
Plastic (PET) bottles are non-biodegradable and increase the burden on landfills and the environment.  However, they are easily recyclable.  Please dispose of your plastic correctly.  They can be recycled into something useful like this bag or even an umbrella or clothes.
Size : 30cm (H) x 50cm (W)